Here we blog about different projects and happenings.
Lugn&Ro öppnar akademi på Roslagen Campus
Lugn&Ro Sverige AB som nyligen belsutat att öppna en egen akademi, Lugn&Ro Akademin, kommer att förlägga sina lokaler på Campus
Read more.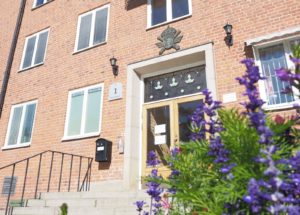 Lugn&Ro is about to start a Academy on Campus Roslagen.
Lugn&Ro Sverige AB has recently decided to start their own private Academy, Lugn&Ro Akademin and will locate their premises on the Campus of Roslagen in Norrtälje.
Read more.
Lugn&Ro beslutar att öppna en Akademi
Lugn&Ro har många olika projekt i sin innovationsportölj och därför har ägare och ledning beslutat att hantera dessa projektidéer på
Read more.
BraineHealth provides healthcare globally for everyone everywhere anytime using intelligent healthcare technologies by providing scalable digital solutions based on combined artificial intelligence and robotics.